Shasta
branded sodas have been an American beverage mainstay for decades with a loyal consumer base. In an effort to boost market share Shasta recently executed a design uplift, to no avail. After performing focus groups Shasta found that (non-loyal) consumer perceptions of the brand were negative. Common consumer feedback included statements that the brand looked "poor or low quality" and "pedestrian."  
In order to overcome this perception,
I re-designed the Shasta signature and package to appear more upscale while not being perceived as over-priced
. After auditing the current soda market, I noticed a disconnect between the commonly abstracted graphics and the actual product inside the can. My goal was to design a package that accurately portrayed the refreshing bold flavors inside through 'splash' imagery that flows around the whole can as well as realistic photography of the flavors, in order to make it look 
fresh and appealing
.
Created using clear film printing and white foil transfer.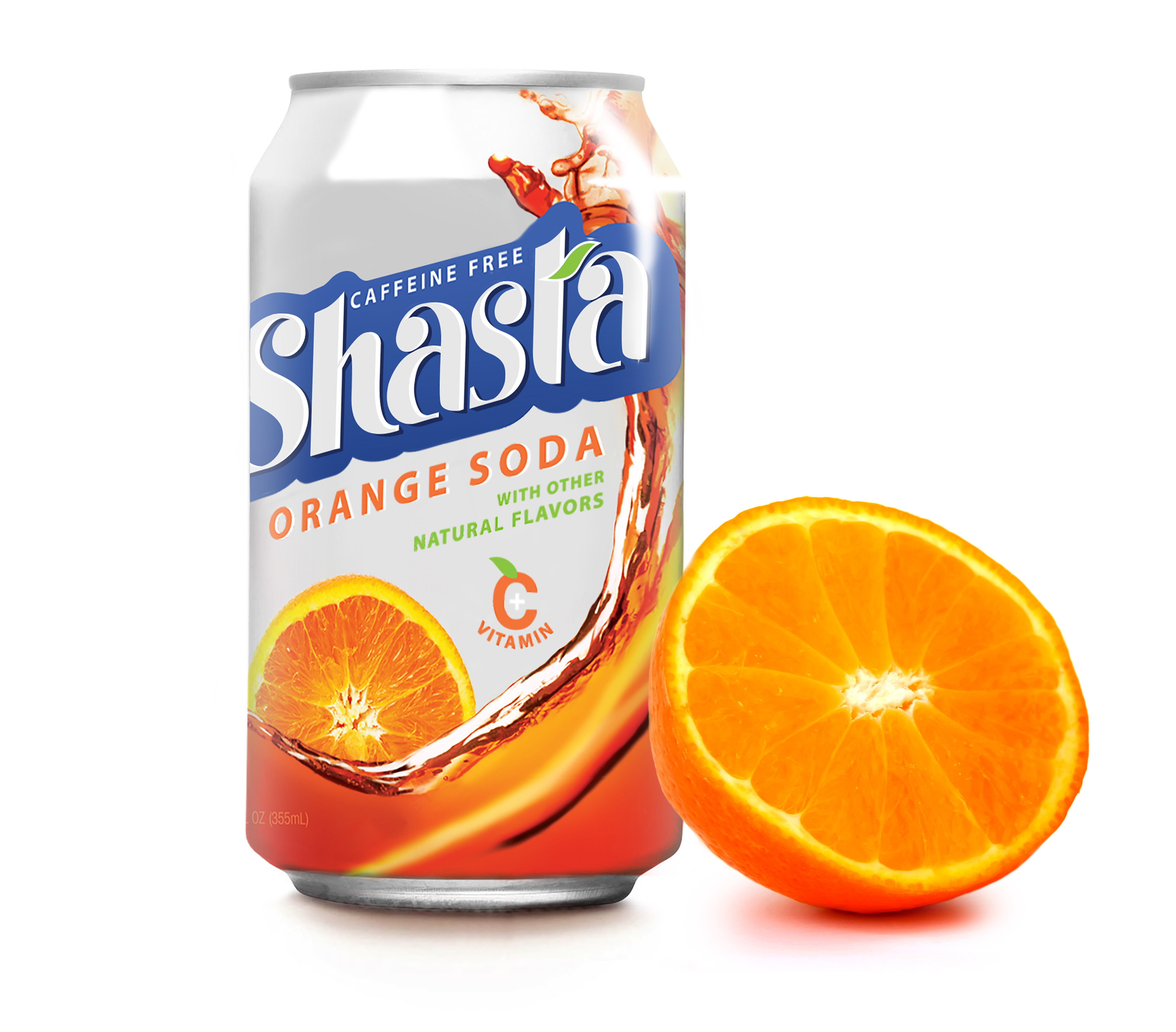 Caffeine Free Orange Soda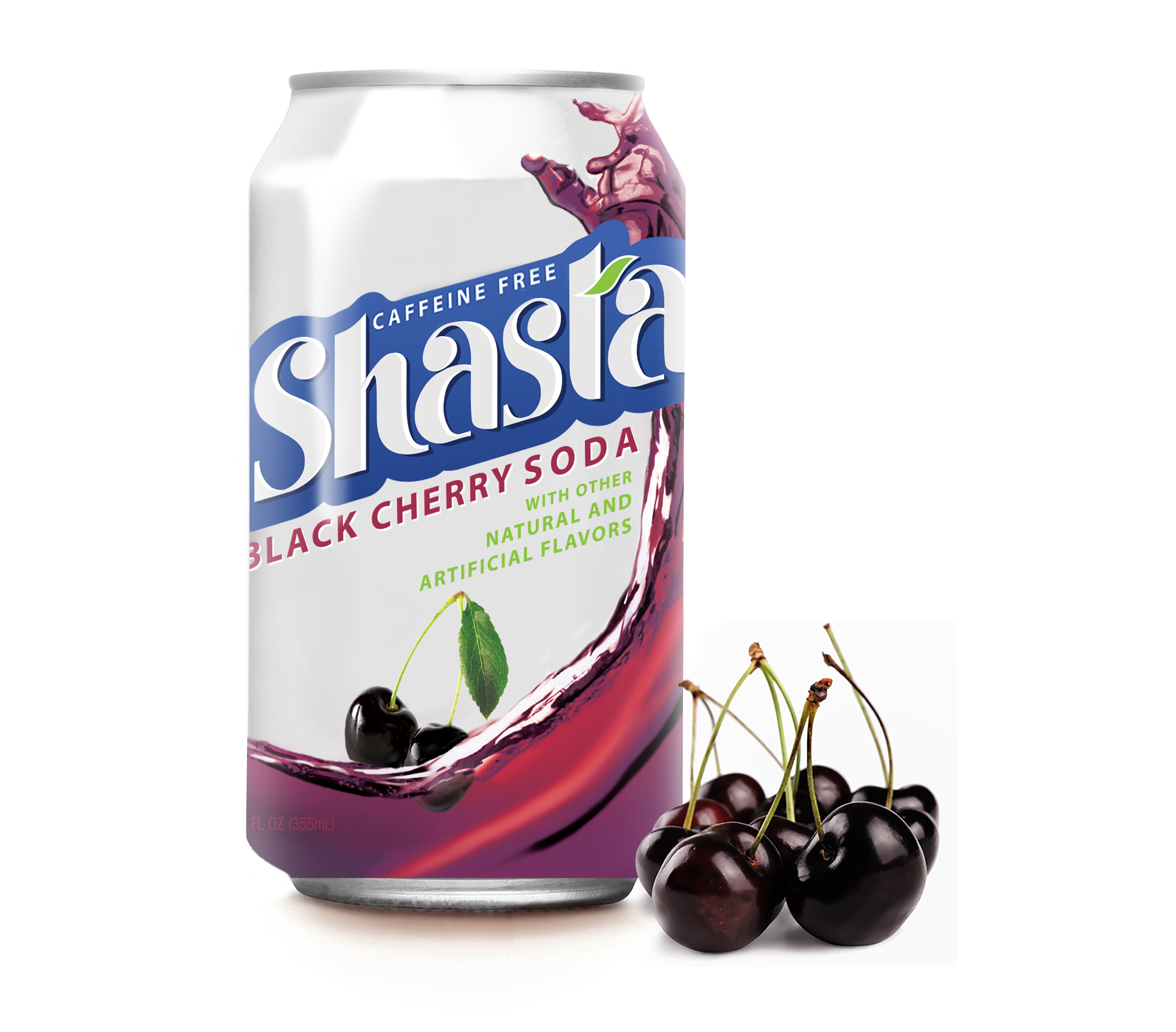 Caffeine Free Black Cherry Soda